Idiom
To throw a spanner in the works
Meaning
To deliberately do something that prevents a plan from succeeding.
Origin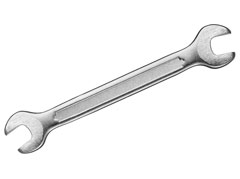 Similar to a spanner being put into an engine causing it to stop, the idiom's meaning is rather calamitous. In
The Parliamentary Debates of the New Zealand Parliament
(1932), it is written: "Of course, every honourable member has a right to express his opinions, even of a critical nature, but I do think we should expect them to help and not throw a spanner in the gears." Around the same time, the author P.G. Wodehouse's novel
Right Ho, Jeeves
(1934), contains the line: "He should have had enough sense to see that he was throwing spanner into the works."
Examples
The rehearsals were going extremely well until the lead character threw a spanner in the works and quit the play.
They were all set to begin the project, when his manager threw a spanner in the works and cut their funding.
Dropping out of the presentation now would be like throwing a spanner in the works. My classmates are all depending on me to be there!