Idiom
Like Death Warmed Up: Origin and Meaning
Meaning
You look terrible, usually because you are unwell. In other words, you look like you're dead, but you're not.
Origin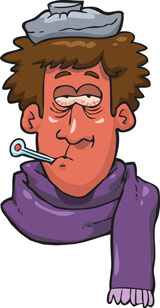 The earliest record of the phrase is in a
Soldier's War Slang
dictionary from 1939. The phrase is suggesting that the person looks like a dead person who has been reheated (like last night's dinner in the microwave today). This idiom is not usually used as an insult, but more for showing sympathy.
Examples
– You shouldn't be working, you look like death warmed up.

– She said she felt okay, but she looked like death warmed up.

– The film was so scary that when the lights went on, we all looked like death warmed up!