Idiom
Carry Coals to Newcastle: Origin and Meaning
Meaning
To do something pointless, useless or difficult to achieve.
Origin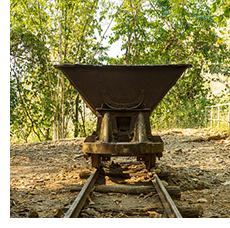 Newcastle-Upon-Tyne in England was the UK's first port which exported coal. Newcastle has been famous as a coal mining centre since the Middle Ages. 'Carrying coal to Newcastle' was a pointless activity – because there's already enough there.
Other countries have similar expressions:
'Taking owls to Athens' (the owl signifies wisdom and Athenians are said to already have enough wisdom). 'Selling snow to Eskimos' (the Inuit people, as they prefer to be called, live in a snowy environment). 'Selling sand to Arabs' (much of the Arabian Peninsula is desert).
With increasing globalisation, parallels in other industries are being found, and the idiom is now frequently used by the media when reporting business ventures whose success may appear unlikely. It has been referred to in coverage of the export of Saudi Arabian saffron and of British
chicken tikka masala
to India, the sale of Scottish pizzas to Italy, the flowing of champagne and cheese from Britain to France, and the export of manga versions of William Shakespeare from Cambridge to Japan.
Examples
Mr. Brown is so rich he doesn't need any more money. To give him a gift certificate is like carrying coals to Newcastle.
Exporting pine wood to Scandinavia is a bit like carrying coals to Newcastle.