Idiom
Back to Square One: Origin and Meaning
Meaning
To go back to the beginning, to start again.
Origin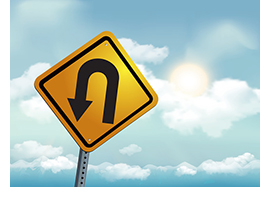 If you are back to ​square one, you have to ​start ​working on a ​plan from the ​beginning because ​your ​previous ​attempt ​failed ​completely.The origin of 'back to square one' is uncertain, many sources report that this idiom refers to "Snakes and Ladders" or similar board games where landing on a wrong square means you go backwards.
The earliest citation of the phrase in print is currently 1952, from the
Economic
Journal
:
"He has the problem of maintaining the interest of the reader
who is always being sent back to square one in a sort of
intellectual game of snakes and ladders."
Despite that comment, it isn't a feature of Snakes and Ladders that players are sent back to square one, but merely backwards. Only a few boards usually have a snake in the first square.
Examples
Oh! I'm hungry now. We walked a lot today. We went back to square one on our hiking trip, since we took a wrong turn.

Negotiations have broken down, and it's back to square one.

The police investigation went back to square one when Mrs. Smith proved she wasn't anywhere near the crime scene.

After they lost the election in May 2015, the Labour Party had to go back to square one and come up with some new policies and some new ideas.