Idiom
Out of One's League: Origin and Meaning
Meaning
To be in a situation where your skills, accomplishments, talents or looks are on a significantly lower (or sometimes higher) level than your own.
Origin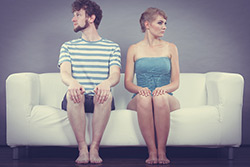 This expression may have come from a football team from a lower level playing a team in the Premier League. Obviously, such a team will find it difficult to win against the more experiences and talented team. The word "league" was first used in 1879 to describe the different divisions or skill levels of sports associations. The expression is used in many different situations, such as sports, work, and dating, but is probably most often used when a person is not (or doesn't feel) physically attractive enough to deserve a date with another person. "Out of My League" is the name of a song by the American band "
Fitz and The
Tantrums
". The song is the lead single from the band's second studio album, "More Than Just a Dream". "Out of My League" was released as a single on February 7, 2013.
Examples
The team's first game was against the reigning champions; they were out of their league and knew it. Dude don't even try it, that girl is way out of your league. That guy is so hot, but I think he's out of my league. Why is he applying for the post of senior manager? That position is obviously out of his league.