Idiom
Fish Out of Water: Origin and Meaning
Meaning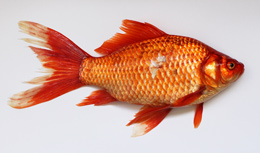 If you are uncomfortable with your surroundings, in a situation you are not used to (like studying in a new country/new job) or with people you don't know you can feel like a
FISH OUT OF WATER.
.
Usually used with the verb to feel like.
Context
Jonny: How was your night out at the new night club?
Boris: (looking disappointed) Awful. Absolutely awful!!
Jonny: Why? (Looking surprised) You have been waiting weeks for it to open.
Boris: Well when I got there, you would never believe it……..
Jonny: Believe what……?
Boris: Well I was expecting it to be full of people my age.
Jonny: And?
Boris: It was for young teenagers. Nobody was older than 18!! I'm 30!!
Jonny: (Laughing) I bet you really must have felt like a fish out of water!! Especially if you tried dancing!! I've seen you dance!
Boris: (Going red) It was really embarrassing!