Idiom
Beauty is in the Eye of the Beholder: Origin and Meaning
Meaning
Something you say which means that different people have different opinions about what or who is beautiful.
Origin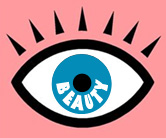 It is unknown exactly where or how this idiom originated but it has been used in different forms since 3rd century BC when it first appeared in Greek. The first person to use it in the form we know today ("beauty is in the eye of the beholder") was an author called
Margaret Wolfe Hungerford
. She included the phrase in her book 'Molly Bawn' (1878). It is another way of saying that beauty is subjective.
Context
"It's true that beauty is in the eye of the beholder. I haven't found any of Mary's boyfriends attractive, which is a good thing I guess!"

Sarah: "I just don't understand why you wasted so much money on that ugly old car."
Peter: "You don't understand. It's a classic car. I've always wanted one."
Sarah: "Well, beauty is in the eye of the beholder I guess."

Tim: "Have you seen pictures of the Mursi tribe in Ethiopia who wear big plates in their lips? I don't understand why they do it."
Jen: "Well, beauty is in the eye of the beholder. In their tribe it's probably considered very beautiful."