I really had a great time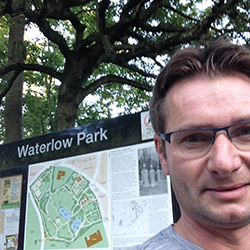 I gained a lot of new vocabulary, improved fluency and could observe the teaching at the same time. It was a brilliant experience to take on the role as a student from time to time. With dedicated, energetic and friendly teachers, and a varied but very nice group of fellow students I really had a great time.
Standard Morning General English and One-to-One tuition.
Christian (Austria) August 2015