Our English School Accreditations
British Council and English UK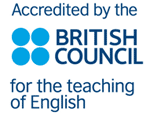 Bloomsbury International is accredited by the British Council and is a member of English UK (the national association of accredited English language centres). In order to achieve the accreditation and membership, centres need to meet the high standards required by undergoing an independent external Accreditation UK inspection every four years.

English UK and the British Council created Accreditation UK, the world's largest and most rigorous quality assurance scheme for English language teaching. Language centres have to be world-class to win Accreditation UK status. Standards of teaching, management and student care are inspected along with facilities and accommodation, constantly driving standards upwards.

Bloomsbury International is a member of Young Learners English UK - a Special Interest Group of English UK for accredited providers of quality English language courses for Young Learners (we identify 'Young Learners' as children and teenagers aged from 7 to 17 years). The group is committed to providing a safe and rewarding language learning experience for students while in the UK, through a commitment to offering the highest standards of welfare, management and teaching.
EAQUALS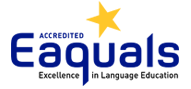 Bloomsbury International is accredited by EAQUALS (Evaluation and Accreditation of Quality in Language Services) and received an extremely good inspection report from them in 2017. Click here to read a summary of the report written by the inspectors.
EAQUALS has been accrediting and enhancing quality language education since its foundation in 1991. Accreditation by EAQUALS is the primary means by which providers of language courses can demonstrate their compliance with high international standards designed specifically for language learning services.
Independent Schools Inspectorate (ISI)

We are proud to announce that we have maintained our standards of excellence, as reported at June 2018 inspection. To read our most recent inspection report, please click here.
ISI inspects private further education colleges and English language schools on behalf of the Home Office. Inspection is for the benefit of the pupils and students, and seeks to improve the quality and effectiveness of their education and care.
Trinity College London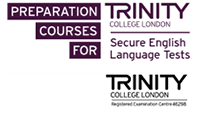 Bloomsbury International is a registered Trinity GESE (Graded Examinations in Spoken English) Examination Centre and a Trinity SELTs (Secure English Language Tests) Course Provider, offering Trinity GESE and ISE (Integrated Skills in English) preparation courses. Trinity College London is an international exam board, providing recognised and respected qualifications across a spectrum of communicative skills. Trinity provides SELTs across the UK, which are valid for applications to UKVI for visas, leave to remain and citizenship.
UKVI Tier 4 Sponsor
Bloomsbury International is a UKVI Tier 4 Sponsor. We are listed on the Home Office Register of Sponsors list and we are licenced by the Home Office to enrol international Tier 4 students under the Points Based System.
Sponsor Licence Number: 6VWX9HTW8.