Information for Parents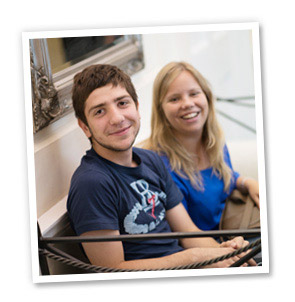 While your children are excited about the prospect of exploring another city and meeting new friends, Bloomsbury International understands that it is important for them to remain safe and looked after.
Bloomsbury International recognises that the safety and welfare of all our students is a priority, especially those under the age of 18. We have a duty of care to all students, incorporating safeguarding, risk assessment, health and safety, fire safety, absence procedure and liaison with outside agencies.
Bloomsbury International will take all reasonable steps to ensure that, through appropriate procedures and training of our staff, young people can learn in a safe and comfortable environment.
We have a designated welfare officer who is available every day to discuss any issues your child may have while in London. Every student is also given a 24/7 telephone number in case of emergencies in the evenings or at weekends. In addition, our welfare officer arranges a meeting with all of our students aged 16 and 17 every week to discuss welfare issues, give reminders about safety in London and check if they are happy and enjoying their time in the UK.
Please see our documents:
Bloomsbury International actively seeks to:
create a safe and welcoming environment at the school, where students can have fun, develop their English language skills and gain confidence in using English as a foreign language
carefully select and recruit all employees, contractors and volunteers
support and encourage members of staff to implement school policies, helping them to recognise the importance of safeguarding
ensure that Bloomsbury International is run to the highest possible safety standards.
Your child's journey at Bloomsbury International
Bloomsbury International offers an airport/station transfer service which we recommend to all students to ensure that they arrive at their accommodation safely upon arrival in the UK. We advise all students under the age of 18 to book accommodation with one of our carefully selected homestay families. This offers a very good opportunity for your son/daughter to learn about life in the UK and to practise English in a safe and comfortable environment.
On your son/daughter's first day at school, we will ask them to complete an assessment test and discuss their learning needs and objectives with a member of our academic team before placing them in a suitable class. Their progress will be monitored regularly throughout their course through weekly class tests and regular one-to-one tutorials with teachers.
Our qualified teachers design interactive, enjoyable and informative lessons covering all aspects of the language including grammar, vocabulary, pronunciation, and reading, writing and listening skills. There is also a strong focus on fluency and effective communication in a variety of situations.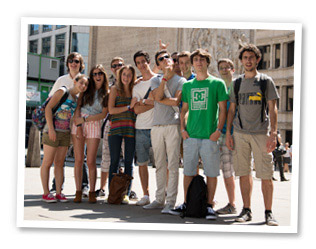 We understand that all students learn in different ways depending on their age, personality and learning style. Our teachers take this into consideration when planning their lessons and ensure that all students are catered for, whether they are visual or auditory learners, or prefer to learn by doing.
At Bloomsbury International we believe it is of utmost importance to know the whereabouts of all students under the age of 18. Your son/daughter's attendance at school will be monitored very closely and if they do not attend a class, we will contact them immediately. We will inform you/their next of kin straight away if there are any problems.
We also run an exciting weekly social programme where your son/daughter can explore London, make new friends and practise using English in different social circumstances. This includes an orientation walk on their first day, showing them how to get around the local area and some famous London landmarks.
At the end of their course, your son/daughter will be given a progress report and an end-of-course certificate showing their level of English.
Please contact us if you have any questions regarding our courses, accommodation or your child's safety in London.