Idiom
To send someone to Coventry
Meaning
To deliberately ostracise someone from society, or to ignore them or pretend that they don't exist.
Origin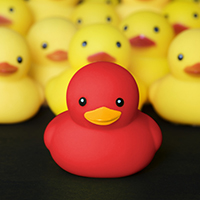 Coventry is a city in the West Midlands in the UK, and while it might be a lovely place to visit today, one explanation for this idiom is that during the English Civil War in the 1640s, Royalist troops captured in Birmingham were banished to Coventry, which was at the time, a small town. This is recorded in The History of the Rebellion and Civil Wars in England, by Edward Hyde. The author records that these troops were not well-received by the locals, but could be recalled if they were properly repentant for their crimes.
The term is defined in Francis Grose's The Dictionary of the Vulgar Tongue (1811):
To send one to Coventry; a punishment inflicted by officers of the army on such of their brethren as are testy, or have been guilty of improper behaviour … The person sent to Coventry is considered as absent; no one must speak to or answer any question he asks, except relative to duty, under penalty of being also sent to the same place. On a proper submission, the penitent is recalled, and welcomed by the mess, as just returned from a journey to Coventry.
Examples
We sent him to Coventry after realising that he had been cheating at Monopoly the whole time!
The cricket team has been banished to Coventry for accepting bribes. No one wants to watch the match since that scandal.
Admitting you listen to Justin Bieber while attending a rock concert is like condemning yourself to Coventry! Of course, for people who prefer pop music, this is perfectly acceptable.