Meaning
An activity or a situation that goes very wrong; to have gone terribly wrong.
Origin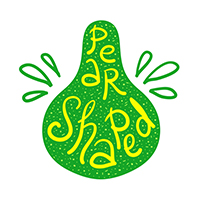 The phrase was initially used colloquially, as slang by the British Royal Air Force. It was first printed in a book called Air War South Atlantic (1983), where it says: 'There were two bangs very close together. The whole aircraft shook and things went 'pear-shaped' very quickly after that.'
It later appeared in 1999 in the New York Observer where the idiom was described: '… "pear-shaped" is the reigning metaphor in England now. Things are going pear-shaped. They say it in the financial district when a stock goes bad.'
Examples
The thieves were trying to rob a bank, but it all went pear-shaped when the police arrived.
This situation is not turning out as I planned – it's all gone pear-shaped!
Things have been going pear-shaped for the country ever since its new President was elected.