Idiom
Argue Till the Cows Come Home: Origin and Meaning
Meaning
When you fight with someone for a long time and then you realise that you are never going to agree on this subject. Cows are seen as very slow, relaxed animals so the speaker is suggesting that they will still be arguing after hours and hours with no solution at the end of it. It doesn't always have to be the word "argue". You can substitute this word for something you enjoy doing for a long time.
Origin
Unknown, however the first written example was in a play Francis Beaumont and John Fletcher published titled The Scornful Lady in 1616. The earliest printed version dates from 1717 and it includes this line "Kiss till the Cow come home.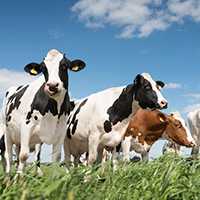 Examples
I could sit here and argue with you till the cows come home, but it wouldn't solve anything.
You can wait till the cows come home, but you'll never see that law passed in this country!
My wife was talking on the phone with her sister till the cows came home last night!