Idiom
A Hot Potato: Origin and Meaning
Meaning
A problem that is so controversial and sensitive that it is risky to deal with. It refers to the fact you may get burned by holding it, just as you would get burned if you were holding a hot potato. So you don't want to deal with or talk about the problem.
Origin
This term dating from the mid 1800's alludes to the slightly older expression 'drop like a hot potato', meaning to abandon someone or something very quickly. In order to avoid being burned you pass the problem on, or avoid the problem completely.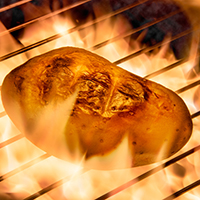 Examples
Brexit is a political hot potato in the UK.

I never discuss anyone's religion. It can be a hot potato.