Our English Teaching Approach

Our Mission
We are committed to providing the best possible learning experience for all our students in a friendly, safe and comfortable environment, where they are motivated to achieve their learning goals to the best of their ability.
We further endeavour to employ qualified, experienced, competent and caring staff and provide them with varied opportunities for professional development.
We strive to deliver a service of excellence supported by a tradition of integrity and honesty to all our clients and customers.
Our Educational Aims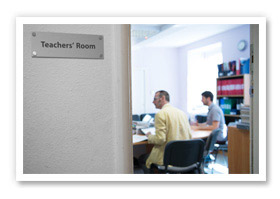 We aim to provide learners with a practical and meaningful use of the English language, focusing on developing their ability to express themselves successfully and confidently in English by improving their English skills (reading, writing, speaking, listening), grammar, vocabulary and pronunciation.
Our qualified, carefully selected and dedicated teachers work with course book-based syllabuses, a variety of supplementary materials and modern technology to design lessons which meet their individual learners' needs.
Our eclectic approach means that the teachers use a variety of teaching methods to cater for different learning styles. The lessons are largely based on a communicative approach and blended learning to maximise the students' study experience and enable them to become autonomous learners.
Student progress is monitored through regular class tests and tutorials with teachers to ensure that all individual students have the opportunity to progress quickly and meet their learning goals.
Levels
Following first day assessment, students are placed in English courses according to their learning objectives and English language levels:
CEFR A1 (Elementary)
CEFR A2 (Pre-intermediate)
CEFR B1 (Intermediate)
CEFR B2 (Upper-intermediate)
CEFR C1 (Advanced)
CEFR C2 (Upper-advanced/Proficiency)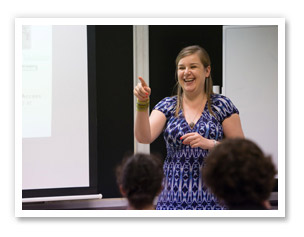 Click here for an explanation of the CEFR (Common European Framework of Reference) levels.