Free book downloads for English language learners
We offer a fantastic selection of free book downloads in PDF format to help improve your English reading, grammar and vocabulary. Our printable books also include fun quizzes and interesting facts about British culture.
You can convert the pdfs into a Word document which you can then send to your ebook reader.
New books are added monthly, so what are you waiting for? Download your free English book today!
What you will learn:
compound adjectives, comparatives, punctuation and superlatives
invaluable English writing tips
words that sound the same but have different meanings
how to say "Hello" and "Goodbye" in English
suggested reading for English language learners
modal verbs
English idioms and common English phrases
borrowed words
the difference between "fewer" and "less" and modal verbs
the meaning of the words "fancy" and "pop"
how to hail a black London cab
general study tips for English language learners and advice from teachers
how to improve your English pronunciation, vocabulary and grammar with songs
how to write a CV in English to impress your possible future employer
how to develop good writing skills in English
how to say "sorry" in English
…and much more.
Discover Bloomsbury International, a friendly, independent English language school in the centre of London offering excellent quality English language courses at affordable prices. This 4 minute video covers all aspects of our school including classes, social activities and accommodation.
Follow Valentina, Thibault and Chawisa on their journey with Bloomsbury International; from their academic progress and their social and cultural experiences to their aspirations for life after Bloomsbury.
01. Introduction - why students chose our school
Discover Bloomsbury International, a friendly, independent English language school in the centre of London offering excellent quality English language courses at affordable prices.
02. Our Wonderful Location
The London school is just two minutes' walk from Holborn Underground station. Bloomsbury, the neighbourhood, is the heart of literary and intellectual London.
03. First Day at School
On arrival, you will be greeted by our friendly staff and be given a placement test. You will receive individual attention and support throughout your course.
04. How Good Our Facilities Are
A perfect mix of old and new, situated in a beautiful Georgian building which has been completely renovated offering 21st century comfort and technology.
05. English Classes and Progress
Our qualified, carefully selected and dedicated teachers are passionate, enthusiastic and committed to their students' learning.
06. Having Fun on the Social Programme
London is one of the world's most vibrant cities and Bloomsbury International's Social and Cultural Programme ensures that you make the most of your free time.
07. Comfortable Student Accommodation in London
At Bloomsbury International you are offered a wide range of accommodation choices including Bloomsbury's very own student residences.
08. Last Day at School
You will receive a certificate and progress report on your last day showing how much your English has improved.
English School for Young Learners in London
Discover our junior programme at Bloomsbury International, English school in central London. View footage of our wonderful classes, social programme, accommodation and school facilities, as well as interviews with Bloomsbury staff members and testimonials from students and a group leader.
If you are a Bloomsbury International student and you need a letter from us, you can request it by filling in an online form. Just choose the letter you need from the selection below, fill in the form (remember to provide us with all the information) and you will be able to collect the letter from reception in 2 working days.
Unfortunately, we cannot issue any letters, certificates or documents to you if your attendance is below 80%.
If you require a letter that is not listed below, please ask at reception or send an email to This email address is being protected from spambots. You need JavaScript enabled to view it..
Which letter do you need?
Do you have any photos you would like to share? Add them to our Facebook page and we will put them on our website!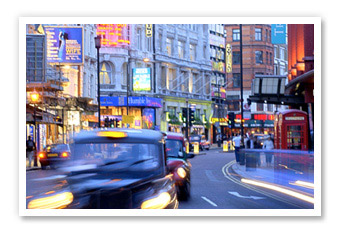 Planning to live in a different city or country for a short or long period of time can be stressful. The information below will help you find out more about living and studying in the UK, and provide useful advice to plan your trip and manage your stay in London after you arrive.
Before you Arrive
Before you travel to the UK, visit the British Council website below for useful information about living and studying in the UK. The 'First Steps' guide in the publications section is particularly useful.
Please see British Council pre-departure information
Depending on your arrival location and where you're going to, there could be many different travel options (e.g. taxi, train, underground, bus, coach) and also prices. Before you travel, please plan your onward journey from the airport, train station or arrival point in the UK, you can find some useful links below. If you have booked accommodation with us, you will also find useful information in your accommodation confirmation document. If you require any further assistance, even if you have booked your own accommodation, please contact us at the school and we will be happy to help you.
London Transport: Journey Planning, Prices, Maps: journeyplanner.tfl.gov.uk
Travel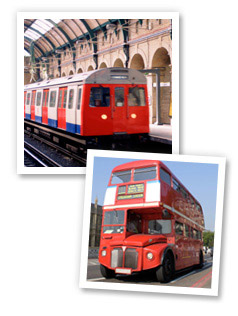 Travel in London:
Travel around the UK:
British Culture
Visit the following websites for key information on the UK, including information on studying and settling in, culture and places of interest, UK town & cities, holidays, festivals and events, and tips from other students studying in the UK.

http://www.educationuk.org/global/main/living-and-studying/
The Weather
What's on in London
Don't forget to also check Bloomsbury International's social programme! We run a variety of interesting and fun trips every week.
Other Useful Websites
Students often ask us what they can do to improve their English quickly. Try the tips below and you will be surprised just how quickly your English improves: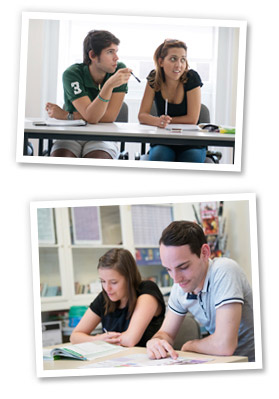 Study regularly – it's better to spend 30 minutes every day than 2 hours once a week!
Listen to the radio and watch some English TV every day (ask your teacher to recommend useful English programmes).
Read newspapers and magazines – you will learn lots of new vocabulary and common expressions.
Speak English outside the classroom as much as possible. If you live with friends who speak the same language as you, try and make 'an arrangement' to speak English only (for example, every day between 5pm and 7pm). Every little bit of practising speaking will help.
Keep a diary so you can write a little English every day. This will help you practise all the tenses in writing – you can do this slowly and use your grammar books and dictionaries to help.
Buy a good dictionary (ask your teacher for advice).
Start a vocabulary notebook and write down all the new words you learn each day. If you see an interesting word or expression, show it to your teacher who will be happy to explain and your classmates will enjoy learning something new too.
Don't be afraid to ask if you don't understand something or need help with English pronunciation.
Find English language exercises and games online.
Check our Idiom of the Week every Tuesday to help broaden your knowledge of English expressions.
Read our weekly blog which includes study tips and interesting aspects of the English language. Plus a 'fun with English' section every week!
Read our monthly newsletter which includes a useful English study tip from a teacher every month.
We recommend that you open a bank account with HSBC.
To apply for an 'HSBC Passport Account':
• you can be an EU or non-EU student
• you need to sign a contract for a minimum of 6 months
• you need to pay a fee of £8 per month
To open an account, you need to take:
• your passport or ID card
• proof of address (you can use an original letter from Bloomsbury International)
If you are staying with a homestay family, please do not use their address to open a bank account without asking them for permission first.
A special report showing your course progress (for example, to show your parents or teacher when you return to your country).
Please note that you will automatically receive a progress report at the end of your course so only complete this form if you need an extra report.
You will need an attendance letter to apply for a visa extension.
If you are a student, we can provide you with an exemption letter so that you do not need to pay council tax.
Complete this form if you need a letter for:
• proof of student status
• Shengen Visa
• National Insurance Number
• membership (e.g. library / gym)
Fill in this form if you would like to request a holiday from school.
To book holidays, you must have 80% attendance or above.
To book holidays, you must give us 2 weeks' notice. If your notice is less than 2 weeks, you will be charged an administration fee of £25.
Holidays must be booked in complete weeks - Monday to Friday.
The number of weeks you can book as holiday depends on your course length:
| | | | | | | | | |
| --- | --- | --- | --- | --- | --- | --- | --- | --- |
| Course length in weeks | 8-10 | 11-14 | 15-20 | 21-28 | 29-32 | 33-36 | 37-40 | 41+ |
| Holiday allowed in weeks | 1 | 2 | 3 | 4 | 5 | 6 | 7 | 8 |
If you are a visa national and you are travelling to another country, you may need to show a letter from the school to confirm that you are a student when you arrive back in the UK. Please speak to reception for more information.
Do not book your flights or make holiday arrangements until you receive an email from us confirming that your holiday is approved.
Do you have a new address, email address or phone number?
If so, please fill in this form with your new details.
Would you like to check if your English has improved since you started your course at Bloomsbury International?
1. Find your original result on the front page of your timetable and progress form, which we gave you after you took the placement test on your first day at school.

2. Take the same Online English Test again.
If your score is higher, it means that your English has improved. Well done!
If your score is not higher, don't worry! Speak to your teachers or our Director of Studies about this and they will help you understand why.


Are you having a good time at Bloomsbury International?
Are you enjoying your classes, accommodation or the social programme?
Have you already finished your course at Bloomsbury and would like to recommend us to other students?
Please send us a testimonial by filling in the form below and we will put you on our website!
Visit the What Our Students Say page to see other testimonials from Bloomsbury International students.
For Current Students
What are your plans when you finish your course at Bloomsbury?
Would you like to:
continue your English studies?
take an English language exam?
go to university?
find a job in the UK?
For advice about any of these options, please speak to us!
Subcategories