Generally, the course was very helpful for me to increase my English skills.
I really want to say thank you to Warren, he was very good teacher and helped me a lot to rise my band..
Veronica (Italy) Sept 2017

It was very nice to spend three lovely weeks in Bloomsbury school. Teachers are very kind and students are very friendly and helpful here.

Finally, my last day in Bloomsbury after 9 months. It was a really special period of my life which I am sure I will never forget. Thank God, during this time I not only improved my English and made myself ready for University, but I also had this chance to find many great friends from all over the world which are really really valuable.
Bloomsbury became a part of my life and I will miss it.Thank you to all my lovely and kind teachers.
Roya (Iran) July 2017

It was exactly what I was looking for. My teacher Stephanie covered all the topics I've chosen so now I feel much more confident in teaching both general English and functional English language.
Gabriella La Rosa (Italy) Teacher Refresher Course May 2017

It was an incredible experience, the city is fascinating, the people - interesting, and the language school - fantastic. We hope to come back here soon.
Przemyslaw (Poland) June 2016

The courses were very interesting and I learnt a lot of new vocabulary and phrases. Now I am not afraid of speaking English because the teacher gave me such a comfortable feeling in class. They were the best teachers I have ever met.

The location of the English language school is good because it's in the centre.

Thank you very much for the wonderful experience. I will recommend the school.
Stephanie (Germany) May 2016

The price was affordable, the location very central and the programme was very promising.

- Committed teachers
- Attention to communication and intonation
- Teachers know how to engage students' attention
- Learning with pleasure
- Learning by doing

In my homestay accommodation I had a comfortable room and a lovely landlady. It was in a wonderful location.
Daniela (Italy) May 2016

This school was very helpful due to the classes which were interesting and fun. I have accomplished the IELTS score I need to apply to a university in the UK. I want to thank my teachers for making me improve my English every day. Thank you!
Alison (Colombia) April 2016

I'm glad to study here again! All teachers and students are warm as usual. Thank you for giving me a chance to come back here. I will recommend this warm-hearted school to my friends who want to study English lessons in London.
Takamasa (Japan) April 2016

5 wonderful weeks are over. 5 weeks filled with new friends, experiences and great places in Great Britain! Time flew by and you don't realise that it's already over. Thanks to my teachers and classmates who made my time so unforgettable. I really liked it in London and Bloomsbury also. I would recommend it to everyone. Thank you for everything!
Kübra (Turkey) April 2016

I think Bloomsbury is a very good school. The teachers and staff are very nice. I've made lots of friends. The location is good because it's near the underground.
Montakan (Thailand) Young Learners Spring School, April 2016
This is my third time learning English in Bloomsbury International. I'm so happy that my English has improved during these several months. The reason why I chose to come here again and again is because I really like the teachers here. They are not only teachers, actually, but also my friends. I will be back again!
Emily (China) January 2016

The school is very nice, beautiful and comfortable. All the people are very nice to me. The teaching quality was good. What I appreciate the most were the facilities to access in the language school.

Thank you for all. I will recommend Bloomsbury!
Anna (France) March 2016
I think people are very friendly and the atmosphere is really positive. The lessons are funny and very interesting at the same time. Teachers are really good and qualified. I will really miss this language school.
Corrado (Italy) March 2016

I studied at Bloomsbury for about half a year. When I came to London I couldn't even explain myself to anyone. Also, I had no idea what I should do in London, how to study English effectively. Bloomsbury instructed me about language and also took care of me and my challenges in London. Besides that, Bloomsbury also helped me have a lot of experiences that are unforgettable and make many friends who are from different countries.
Eda (Turkey) December 2015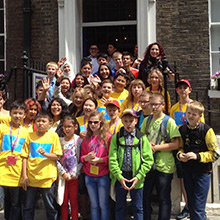 I think that Bloomsbury International is a really good and useful complex, with good teachers, services and systems. It's modern and organised with flexible teachers and staff. Everybody seems willing to help and understand others' problems. It works very well and I'm sure everybody improved their English, got the opportunity to meet people from all around the world and had a very interesting experience.
Matteo (Italy) August 2015 Junior Summer School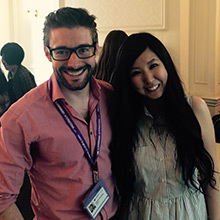 I lived in London for 11 months and spent 40 weeks at Bloomsbury International Language School. It was one of the best experiences in my life. I arrived in London last September. I thought I could speak English but I was afraid of talking with foreigners and really nervous. I realized I was like "a small fish in a big pond". I'll never forget my first lesson at this school because I could understand what the teacher said but I couldn't say any response. I just said "I don't know". However, one of the teachers said to me, "don't be afraid of making mistakes!", so I changed my mind. A few months later, I got used to chatting with teachers and made a lot of friends! In my case, improvement of my English was slow but the teachers were always kind and they took care of me. I improved my English a lot, because everyone is so helpful and open minded. Thanks to all of the teachers, students and staff who I met in this school. It was unforgettable. Thank you so much and I will always remember you! This picture is my favourite teacher David and I!
Shoko (Japan) July 2015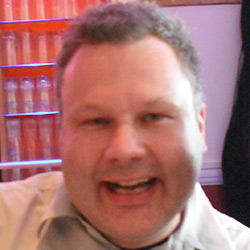 For me, it was a teacher refresher course and it was really excellent. I had the chance to participate in different groups with different language levels, but I was also regularly taught in private. In short, the courses were just tailored according to my needs. Each and every lesson was highly interesting, instructive and informative.
All the teachers I had the honour to work with are highly skilled, motivated and excellent professionals. Apart from learning a lot, I also had a really good time because everybody was extremely friendly, helpful and open-minded. I want to thank everybody at Bloomsbury School for their priceless inspiration, help and assistance. You' re really awesome, guys! Keep up the good work! It was a pleasure to be here. Apart from that, meeting so many people from all over the world and taking part in the social activities was really fun. There's only one thing I regret - that my English course is already over...kind regards, Boris.
Boris (Germany) August 2015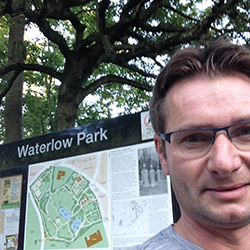 I gained a lot of new vocabulary, improved fluency and could observe the teaching at the same time. It was a brilliant experience to take on the role as a student from time to time. With dedicated, energetic and friendly teachers, and a varied but very nice group of fellow students I really had a great time.
Standard Morning General English and One-to-One tuition.
Christian (Austria) August 2015

What can be better than a dream come true? I have had three sessions at Bloomsbury International. My student's palette changed from little self-confidence to joy; that is joy to attend English lessons of the wonderful teachers again, to be among students from different countries and to stay with the same host family. Bloomsbury International is the zone of my personal and intellectual comfort.
Evdokiia (Russia) August 2015