This school is incredibly wonderful. Teachers are the best and interesting. I got a very good impression.
Saltanat (Kazakhstan) 27th March 2018

It was a great experience. I have definitely improved my English.
Thanks to all.
Charlotte (France) 19th February 2018

I really enjoyed studying at Bloomsbury International School.
I think that the teaching was great and I enjoyed the class.
Vanessa (Switzerland) 5th February 2018

I've been here for three months now. After my terrible experiences in Italy during high school, here I found a family instead of a classroom!
The teachers are really friendly, always available, and the school lets you know about events, opportunities, and must-see festivals in London.
They hold your hand and walk you through a new-life experience as a guide would do.
I'll always be thankful for their help.
Frederica (Italy) 5th February 2018

Everything was amazing! I'll come back for sure.
Gaia (Italy) 27th March 2018

My trip and class in London was really great. My classmates and teachers were nice. I would like to stay longer but I have to go back to France.
I am happy to choose you and I will come back.
See you soon!
Joanna (France) 22nd January 2018

I would love to say thank you to the school and teachers!!!
Miho (Japan) 30th January 2018

I really enjoyed studying English at Bloomsbury International. The teachers were very kind to me. I felt very comfortable staying here.
Yui (Japan) 8th January 2018

I had a really good time at Bloomsbury International because I realised my English skills were getting better and better through the classes. Our teacher was eager to teach us and I really appreciated her and the other staff.
The location of the school accommodation is very good because we could easily visit a lot of famous sights.
Daisuke (Japan) 8th January 2018

I had a lot of fun studying here. I met a lot of different people from different countries and I improved my english very fast.
The teachers are very nice and very funny. It was a great experience, that I highly recommend.
Diego (Mexico) 2nd January 2018

I really loved these two weeks in this school.
It was really profitable. It was really nice to come back to be a student. I met many lovely friends and good teachers too.
I really suggest Bloomsbury International school. TOP!
Carmela (Italy) 16th Jan 2018

I had a great time at Bloomsbury International and I really did enjoy my class and especially my teacher, Fay.
Melanie (France) 22nd January 2018

Before beginning the course, I didn't know how to write an essay.
After a month, the teachers helped me to improve and now I have reached a better level.
Good classes, good mood, and the teachers are sympathetic.
Gilles (France) 16th January 2018
Lorna, Olga and the other teachers in the conversation course are excellent - very competitive!
The structure of the school and how they teach, I like so much. I would further recommend this school.
Ronald (Germany) 18th December 2017

I really had a nice experience. The teacher team is wonderful.
Leonardo (France) 2nd January 2018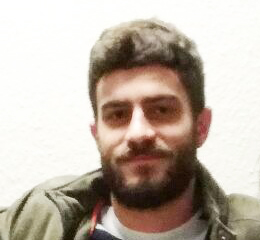 This is the best English language school I have ever been to. To have joined this school was a great pleasure. I can feel the improvement and there is still room for more.
I'm gonna miss this school and these classes. I hope that in the future it could be possible to come back here.
Thanks for everything!
Lorenzo (Italy) Nov 2017

I really enjoyed the course. The level was right and the teaching method was nice.
I made good friends and that's lovely as well.
Hiroshi (Japan) 18th December 2017

I would like to thank everyone at the teaching centre; teachers, staff, and my colleagues. The IELTS intensive course has been very beneficial for me as it has helped me improve my English language in all four sectors.
Specific attention to detail was given to this course in the way it was conducted. The minor rules such as "speaking only allowed in English" made a huge impact in terms of improving our speaking.
With regards to my fellow students, we were all in the same level, and this fact made the course productive as students helped each other eventually improve our english communication skills.
Once again, I would like to thank everyone here. It's been a great pleasure to have met you all. I would definitely come back.
Sincerely
Mahmoud
Mahmoud (Sudan) Nov 2017

I had a great time at school. I learned a lot of new things and made a lot of new friends.
Karolina (Lithuania) Nov 2017

I've been at Bloomsbury International for only one week, but I greatly appreciate the atmosphere, the teachers and the quality of learning.
It's been a great week for me, and I'm sure that it will help me in my future professional life.
Jean-Christophe (Martinique) Dec 2017