The school is very nice, beautiful and comfortable. All the people are very nice to me. The teaching quality was good. What I appreciate the most were the facilities to access in the language school.

Thank you for all. I will recommend Bloomsbury!
Anna (France) March 2016
I think people are very friendly and the atmosphere is really positive. The lessons are funny and very interesting at the same time. Teachers are really good and qualified. I will really miss this language school.
Corrado (Italy) March 2016

I studied at Bloomsbury for about half a year. When I came to London I couldn't even explain myself to anyone. Also, I had no idea what I should do in London, how to study English effectively. Bloomsbury instructed me about language and also took care of me and my challenges in London. Besides that, Bloomsbury also helped me have a lot of experiences that are unforgettable and make many friends who are from different countries.
Eda (Turkey) December 2015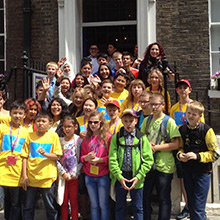 I think that Bloomsbury International is a really good and useful complex, with good teachers, services and systems. It's modern and organised with flexible teachers and staff. Everybody seems willing to help and understand others' problems. It works very well and I'm sure everybody improved their English, got the opportunity to meet people from all around the world and had a very interesting experience.
Matteo (Italy) August 2015 Junior Summer School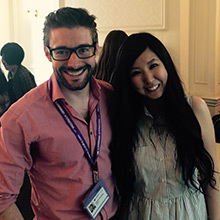 I lived in London for 11 months and spent 40 weeks at Bloomsbury International Language School. It was one of the best experiences in my life. I arrived in London last September. I thought I could speak English but I was afraid of talking with foreigners and really nervous. I realized I was like "a small fish in a big pond". I'll never forget my first lesson at this school because I could understand what the teacher said but I couldn't say any response. I just said "I don't know". However, one of the teachers said to me, "don't be afraid of making mistakes!", so I changed my mind. A few months later, I got used to chatting with teachers and made a lot of friends! In my case, improvement of my English was slow but the teachers were always kind and they took care of me. I improved my English a lot, because everyone is so helpful and open minded. Thanks to all of the teachers, students and staff who I met in this school. It was unforgettable. Thank you so much and I will always remember you! This picture is my favourite teacher David and I!
Shoko (Japan) July 2015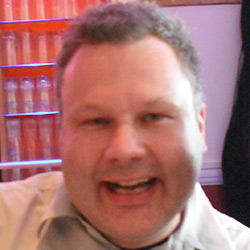 For me, it was a teacher refresher course and it was really excellent. I had the chance to participate in different groups with different language levels, but I was also regularly taught in private. In short, the courses were just tailored according to my needs. Each and every lesson was highly interesting, instructive and informative.
All the teachers I had the honour to work with are highly skilled, motivated and excellent professionals. Apart from learning a lot, I also had a really good time because everybody was extremely friendly, helpful and open-minded. I want to thank everybody at Bloomsbury School for their priceless inspiration, help and assistance. You' re really awesome, guys! Keep up the good work! It was a pleasure to be here. Apart from that, meeting so many people from all over the world and taking part in the social activities was really fun. There's only one thing I regret - that my English course is already over...kind regards, Boris.
Boris (Germany) August 2015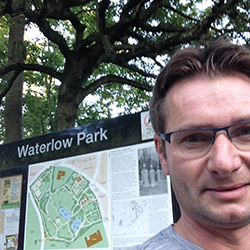 I gained a lot of new vocabulary, improved fluency and could observe the teaching at the same time. It was a brilliant experience to take on the role as a student from time to time. With dedicated, energetic and friendly teachers, and a varied but very nice group of fellow students I really had a great time.
Standard Morning General English and One-to-One tuition.
Christian (Austria) August 2015

What can be better than a dream come true? I have had three sessions at Bloomsbury International. My student's palette changed from little self-confidence to joy; that is joy to attend English lessons of the wonderful teachers again, to be among students from different countries and to stay with the same host family. Bloomsbury International is the zone of my personal and intellectual comfort.
Evdokiia (Russia) August 2015

I was delighted with the Teacher Refresher course, and you can take it from granted that I gained many things from it.
Marianela (Uruguay) August 2015

My name is Sira from Thailand. I like to study English here because Every teacher is very friendly.They know how to motivate to study here!
Sira (Thailand) July 2015

To study at Bloomsbury International is a pleasure!
It is a fantastic school. The atmosphere is very friendly and helps one to stay motivated and focused.
The teachers are highly professional with an individual approach to every student, and the studying process is very well organised. I did the IELTS Preparation course and my score improved from 6.0 to 7.5 overall.
Thank you very much to my teachers Dicky, Tony, Florence, Xavier and Mark!
Elena (Russia) May 2015

So happy :))))))
Giulia (Italy) April 2015

-When I was sick, the staff at the reception were very kind and helped me.
-When I travel, they wrote letters many times!
-Teachers were so interesting!! When I was a high school student, I hate English because the lesson was boring. But this school was good and very helpful to study English!!
Thank you!!:-)
Shuri (Japan) April 2015

This is a good English language school because teachers are competent and all people are clear. All people are friendly and they work hard to give all my need.

My teacher Xavier was excellent and never boring. I boost my English up. Thanks for all.
My favorites are the girls at reception!
Luisa (Italy) March 2015

We arrived home and have already started work.
It was a pleasure for us to meet you all and we learnt a lot there. I don't know when but we really would like to join your courses again. For me, having lessons with Tony was a privilege.
Keep in touch.
Loves
Ozlem (Turkey) March 2015

My impressions about Bloomsbury international school was so amazing. I've never seen such professional staff. They treated me like the only one. I learned the principle of discipline.

I remember when I needed to print a school letter for my bank, the next day when I was arrive at reception they already printed it. So they really keep attention into small things.

The access for the school by tube or bus is so easy and organized, neither a blind could be lost.

Now my English abilities in Brazil are boosting. Here I was up to the pre-advanced level. I want so much go back to that school to become a C2 level.

Bloomsbury staff I love so much and I'm so great for which one of you!
Amy, Dicky, Daphne, David, Eva, Zavier, Sarah
Mario (Brazil) March 2015

Thanks to the fantastic Bloomsbury's teachers my IELTS scores exceeded all my expectations!

I got 8.5 overall and I can start my new career in the UK, at last!
Thanks to Dicky, Tony, Brendan, Kate and Florence.
Monica (Italy) February 2015

I have met friends from many different countries while studying, so I highly recommend Bloomsbury International for people who desire learning English in a great & professional ambiance.
London city is very crowded, multicultural and plenty of events and places to go! After my six months course there, it's definitely the city where I'll stay!
Renaud (France)
Student of the month nominee October 2014

At Bloomsbury International every lesson is different and students make quick progress to achieve their aims.
The international atmosphere and the various possibilities to talk to the students are an excellent exercise to train the understanding of different accents from various cultures. The teachers are always motivated and provide needed support. I am sure that I will have a great time here in London and Bloomsbury International is helping me to achieve my goals.
Matthias (Germany)
Student of the month nominee December 2014 and January 2015

I liked my courses at Bloomsbury because my teachers made them interesting, useful and even exciting!
I'm glad I came to your school.

P.S. Tara and Oliver are the best! Love them very much!!!
Fatma (Russia) December 2014