Don't give up the day job
Idiom
Don't give up the day job
Meaning
Don't give up the day job: is a phrase to tell someone when they're not very good at something and they cannot do it professionally.
Usually it's a humorous way of telling someone not to pursue something fulltime as they are not very good at it.
Origin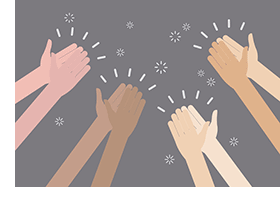 The origin of this phrase is unclear.
Examples
- "So, what did you think of my singing?" "Er, don't give up the day job!"
- Trying to get more money for this project is a tough nut to crack!
- I watched you acting today. My advice is don't give up your day job.
- I've read your writing. I don't think you should give up you day job to become a writer.
- If I were you, I wouldn't give up the day job; you're never going to be a dancer.
Recent Updates EN
Idiom Have money to burn Meaning To have a lot of money and spend large...
This is a unique opportunity for teachers of English as a foreign/second...
Many of our students choose to stay with one of our specially selected...