Don't give up the day job
Idiom
Don't give up the day job
Meaning
Don't give up the day job: is a phrase to tell someone when they're not very good at something and they cannot do it professionally.
Usually it's a humorous way of telling someone not to pursue something fulltime as they are not very good at it.
Origin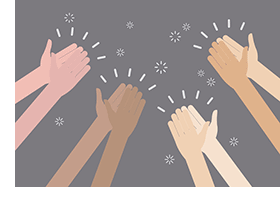 The origin of this phrase is unclear.
Examples
- "So, what did you think of my singing?" "Er, don't give up the day job!"
- Trying to get more money for this project is a tough nut to crack!
- I watched you acting today. My advice is don't give up your day job.
- I've read your writing. I don't think you should give up you day job to become a writer.
- If I were you, I wouldn't give up the day job; you're never going to be a dancer.
Recent Updates EN
Idiom Don't look a gift horse in the mouth Meaning Don't be ungrateful, refuse or complain...
Many of our students choose to stay with one of our specially selected...
Our external student residences are located in zone 2 with excellent...