Don't give up the day job
Idiom
Don't give up the day job
Meaning
Don't give up the day job: is a phrase to tell someone when they're not very good at something and they cannot do it professionally.
Usually it's a humorous way of telling someone not to pursue something fulltime as they are not very good at it.
Origin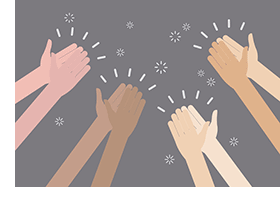 The origin of this phrase is unclear.
Examples
- "So, what did you think of my singing?" "Er, don't give up the day job!"
- Trying to get more money for this project is a tough nut to crack!
- I watched you acting today. My advice is don't give up your day job.
- I've read your writing. I don't think you should give up you day job to become a writer.
- If I were you, I wouldn't give up the day job; you're never going to be a dancer.
Recent Updates EN
The staff helped me to improve my teaching skills. Anna from Ukraine It's an...
Idiom Turn a blind eye (to someone or something) Meaning to ignore something and pretend you...
An ideal course for young learners who would like to improve their English...