Speak of the Devil
Meaning
Speak/Talk of the devil: is used when the person you are talking about arrives
Origin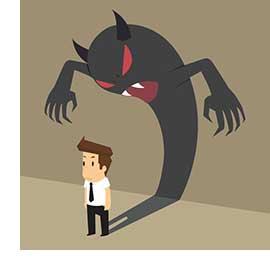 This phrase is very old and can be seen in a lot of Latin and Old English texts. It is used to acknowledge the coincidence of someone arriving just at the time that you are talking about them. It does not have a serious meaning and is a funny way to refer to a person's appearance. It first appeared in Giovanni Torriano's Piazza Universale in 1666. The original phrase changed from the 19th century and became a warning against eavesdropping.
Examples
- "We were having lunch and talking about our boss when he walked into the café. Well, talk of the devil!"
- "Did you hear what happened to Mark today – oh speak of the devil, here she is!"
- "Have you seen Tom today? Oh, speak of the devil, here he comes!"
Recent Updates EN
Idiom Brush up on Meaning To improve your knowledge of something or re-learn...
Idiom Get up on the wrong side of the bed Meaning To be in a bad mood – to be...
Idiom Bob's your uncle Meaning This phrase is used to mean that something...