Take with a grain of salt
Idiom
Take with a grain of salt
Meaning
Not to take what someone says too seriously.
Origin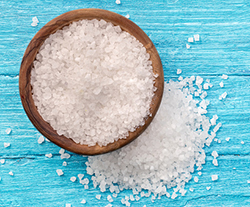 This great expression, although an ancient one, was not used in its current meaning till much later. It is said that Pliny the Elder translated an ancient antidote for poison in 77 A.D., which recommends taking the antidote with a grain of salt. In its current meaning, however, it has been used since the 1600s. The pinch of salt variant came much later, around the mid 1900s.
Examples
- "I have read the newspaper article, but I take it with a grain of salt."
- "I'll take anything he says with a grain of salt. He has a habit of exaggerating things."
- "Before elections, all parties make a lot of promises. They are best taken with a grain of salt."
Recent Updates EN
Idiom To cut corners Meaning to do something badly or cheaply. Origin The phrase...
Idiom Speak of the devil Meaning Speak/Talk of the devil: is used when the...
Excellent as a stand-alone course or an addition to your morning classes. The...