Actions Speak Louder Than Words
Idiom
Actions speak louder than words
Meaning
People's intentions can be judged better by what they do than what they say.
Origin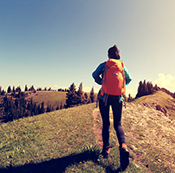 Sources say that this expression date back as far as 1628. It was first used in its current form in the USA by Abraham Lincoln in 1856. It was used in various different forms before that. In 1736, in a work entitled "Melancholy State of Province" the following is found:

Actions speak louder than words, and are more regarded.

In 1692 it was seen as:

Actions are more significant than words.
Examples
- "You keep saying you will cook dinner but you never do. Remember that actions speak louder than words."
- "The government is always making all sorts of promises but we know that actions speak louder than words."
Recent Updates EN
Idiom Brush up on Meaning To improve your knowledge of something or re-learn...
Idiom Get up on the wrong side of the bed Meaning To be in a bad mood – to be...
Idiom Bob's your uncle Meaning This phrase is used to mean that something...