Our Student Housing
Why choose Bloomsbury accommodation?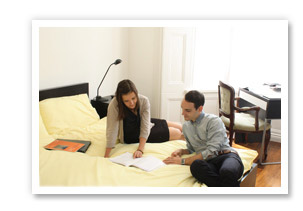 High quality, convenient accommodation owned by the school
Fully flexible timing throughout the year: stay for as little as one week, or as long as you require
Great location: traditional, upmarket residential area with easy access to the school
Excellent, integrated customer service: contact the school instantly with any requests
Safe and secure environment with CCTV, meeting strict local safety requirements
Exclusive to Bloomsbury International students
Selection of single, double and twin rooms available
Designated house carer: well-maintained properties and warm friendly service
Overnight guests allowed at affordable prices
Accommodation
Being a popular choice, our single rooms at Bloomsbury International Student Houses are often fully booked. But don't worry! To help out our students who would prefer to have their own bedroom, we are offering our double and twin rooms. First come, first served.
Subject to availability
Standard shared twin: £155 or for single occupancy: £265
Superior shared twin: £198 or for single occupancy: £295
Standard shared Double £265 or for single occupancy: £215
Superior shared Double £295 or for single occupancy: £245


Bloomsbury Student Houses are perfect for students who wish to experience living independently in London, while studying English and meeting other students from around the world.
Our high quality student houses are inviting, comfortable, fully furnished and equipped with everything you need for day-to-day living. On your arrival, you will be welcomed by our house carer who will ensure you are well looked after during your stay with us. Our houses are located on peaceful and safe residential streets in Zone 2. On your doorstep, the Archway neighbourhood has a great selection of shops as well as pubs, restaurants and cafés to socialise in with your newly found friends. Alternatively, bustling Camden or the open spaces of Finsbury Park and the greenery of Hampstead Heath are easily accessible by public transport.
If you want to immerse yourself in London, practise your English and make great friends from all over the world, a Bloomsbury Student House is the choice for you!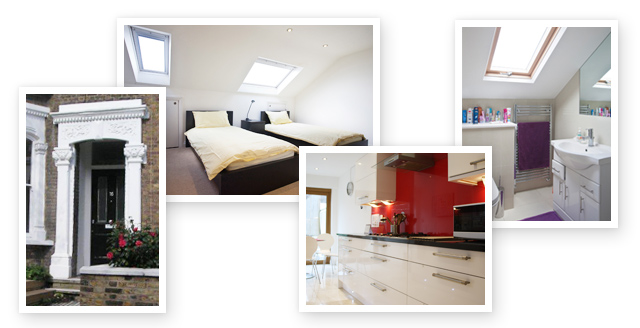 Facilities & services
Freeview TV in all the bedrooms with a wide selection of channels
Fully equipped kitchens including washing machines
Complementary cleaning service: communal areas are cleaned weekly
Twenty four hour emergency telephone number
Cost includes free wifi, TV, use of the washing machine, bedding, and all bills
Room options
Standard single room
Superior single room (private bathroom can be arranged, subject to additional fee and availability)
Standard double room for single or double occupancy
Superior double room for singe of double occupancy
Standard shared twin
Standard shared twin en-suite
Click here for a full list of accommodation prices (2020).
Click here for a booking confirmation sample – including more information and the house rules.